At Linn Auto Parts Unlimited Inc., we've been helping customers find the auto parts they need for over 50 years, but our services aren't limited to cars and trucks. We also proudly help farmers source their farm parts when they need replacements. Farm equipment has to be tough, and replacement farm parts are no exception, so we work hard to ensure that we provide quality parts that you can depend on. We know that your time is valuable, and many farmers have time-sensitive requirements, so we do all we can to source replacement farm parts as quickly as possible to get your equipment back up and running.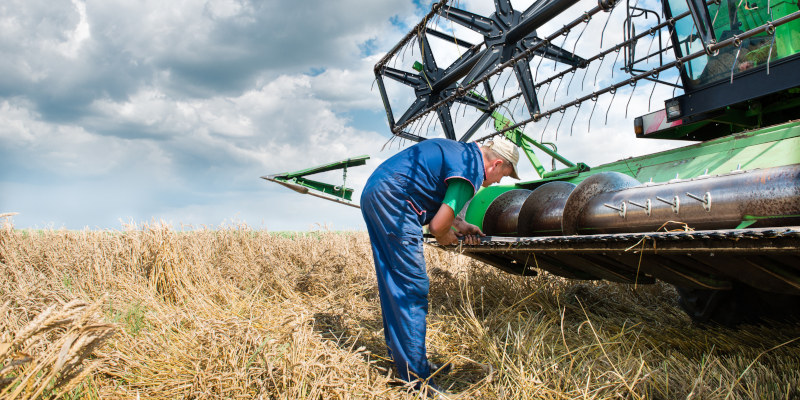 Here are just a few of the pieces of equipment we can help you source replacement farm parts for.
Tractors – Possibly the most universally recognized and commonly found piece of farm equipment, tractors can be used in a number of ways and fitted with attachments to allow them to perform specific tasks. Whether you have a new model or are working with a tractor that's seen more than its fair share of seasons on the farm, we can help you find the right parts to keep it running smoothly.
Balers – A good baler makes collecting and storing hay, straw, or corn stalks easy. We can source parts for round balers, standard square balers, or large square balers, depending on your needs.
Plows – If you're growing any kind of plant material on your farm, a plow is essential. Although the general concept of a plow is relatively straightforward, modern plows can come with a wide range of specializations to help them perform better for the specific conditions on your farm and what you are planting. We have a huge network of connections we can utilize to find the exact parts you need to get your plow back up and running.
Combines – With all the complex gears, blades, belts, and wheels that can be found on a combine or harvester, finding the exact part you need can be time-consuming. Allow our team to do the work of sourcing the specific parts you need, so you can get back to harvesting your crops as soon as possible.